Nintendo Switch or Steam Deck - What makes the difference between the handhelds?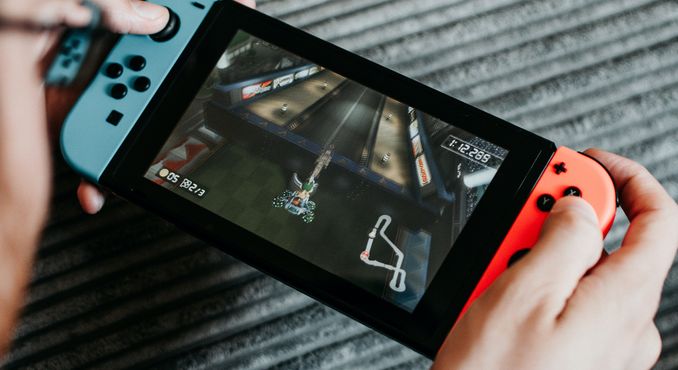 Image copyright: Photo by Lisa. Found on Pexels - Written from: Marco Griep



Nintendo Switch oder lieber Steam Deck - Was die Handhelds unterscheidet
---
The Steam Deck has been the hot topic in the gaming scene since July 15. The modern handheld from Valve is supposed to be a new portable console (handheld) and give you access to your Steam library on the go. The Steam Deck is based on a customized Arch Linux, just like Steam OS. The Big Picture mode will be replaced by the new Steam Deck OS, which also offers an on-screen keyboard and various optimizations. Since the announcement, the World Wide Web has been ablaze: For many, the Steam Deck is a welcome console alternative with many game titles. After all, (almost) every Steam game can be played on it. Those who have problems with the Linux configuration can install Windows 10 if necessary, but others are skeptical.
Is the gaming handheld really a choice for PC gamers? Will Valve really manage to establish itself on the handheld market or even become a serious competitor to the Nintendo Switch? The first console generation is supposed to be released in December 2021, currently pre-orders are conceivable for the first quarter in 2022 at the earliest.
The hardware of the Steam Deck
It's interesting that more and more hardware manufacturers are working with AMD. The console is based on Steam OS 3.0 and is powered by a Zen 2 and RDNA 2 (including ray tracing, VRS and FSR). The LCD display has a resolution of 1,280 x 800 pixels a refresh rate of 60 Hz. Up to eight hours of gameplay should be possible with a 40 watt hour battery. I estimate that the battery life will settle somewhere between 4 and 5 hours for performance-hungry titles. A really good solution is that Valve has included a 3.5 mm stereo headphone jack, so you can also connect headsets. If you prefer to use a Bluetooth device, you can also use this, which will also support USB-C and Bluetooth 5.0.
The Steam Deck comes in three variants, which only differ in terms of storage capacity. The price starts at €419 for 64 GB of eMMC storage. Those who choose a device with one of the fast NVMe SSDs can get one of the top models for €549 (256 GB) or €679 (512 GB).
The Steam Deck has considerably more power than the Nintento Switch, but the Switch's operating system is optimized for gaming. If I install Windows or use the Linux, this is and remains still afflicted with overhead. Services that run in the background like telemetry, virus scanners, etc. require system resources that are not available for the games. Whether the hardware now performs better than on a Nintendo Switch remains to be seen.
My personal opinion
I find the concept interesting, but I'm not really convinced yet. The hardware will probably be sufficient for current titles, especially since the resolution is limited to 1280 pixels. I also find it strong that the Steam Deck is not a closed platform. If I want to install another Linux or Windows here, I can simply do so. Whether then the warranty or support is lost is another question. What will probably be a problem with the console is that the games are not developed for a handheld. In comparison, game developers who develop for Nintendo Switch have a defined framework and know what they are getting into, which is different for the Steam device. For me as a PC gamer with countless titles in Steam, the handheld is interesting to me. I could finally move my gaming setup from PC to console and no longer need to dualboot just to gamble. I won't pre-order the Steam Deck for now, but will wait to see how the first field reports turn out.
---
---